Locally Owned - Proudly serving all of Ventura County
The Garage Door Doc offers 24-hour residential garage doors, commercial garage door and gate repair services. Hourly rates may apply along with our 24- hour service. Garage Door Doctor employees are highly trained, experienced and certified personnel who are equipped to satisfy your garage door needs. We pride ourselves in our commitment to delivering the best service for complete client satisfaction. We carry a full line of parts from most major brands.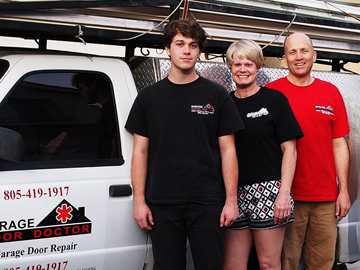 We offer a variety of attractive and efficient designs for new garage door including custom, traditional, window, panel and more.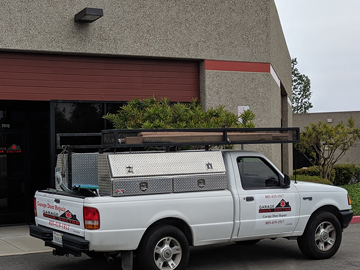 Our Garage door Repair technicians are competent and fast in delivering same-day, emergency repairs.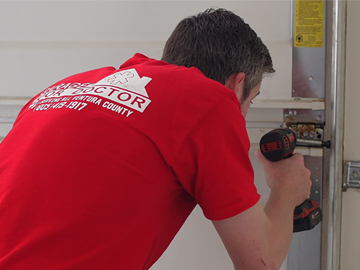 Garage door opener are available in different types- screw-drive, chain drive, and belt drive styles.
I'm a repeat customer from fixing my old garage door opener to replacing that one with a new smart opener. They provide quick and quality work.
Showed up same day and on time. Very nice and got our door fixed in no time. Ron was great to work with.
Patrick Newton
2023-04-22
Garage Door Doctor provided excellent service on a Saturday. Ron arrived on time and was able to solve my problem. In addition, he did an inspection before leaving.
Lynn Abernathy
2023-04-19
Second time using Garage Door Doc. This time for service on our door. Ron arrived early, explained everything to us and made some adjustments to our door. Love that this company is local and we got an appointment quickly!
Quality repair at a reasonable price; Ron who is a manager/operator replaced a broken spring, performed the necessary adjustments, tested, and ensured that garage door opener worked properly afterwards. Opted for a local company within the immediate vicinity of Camarillo. Work is warrantied for 5 years.
Jason is very professional, he came in within 2 hours after I made call for repair, he replaced the broken spring & fine tuned the tension and garage opener to adapt to new spring. very pleasant experience and highly recommended!
Definitely a doctor. I had a should not be mention vendor put a side lifter in my garage, needless to say, it was setting off a cable issue for the last month and a half until it just stop closing at all. Without any charge at all, I called and just asked if they could help, I was advised that it was traveling too high and lifting the fault level, I was able to reset the travel height and solve the issue all due to that simple suggestion. Thank you Doc, you get 5 stars from me.
Very honest repair guy, fixed my misaligned garage door effectively and efficicently for a very reasonable charge. I highly recommend his service.
Replaced springs All is well. Good price and fast service
Knowledgeable, friendly and fair service. I definitely recommend Garage Door Doc to anyone.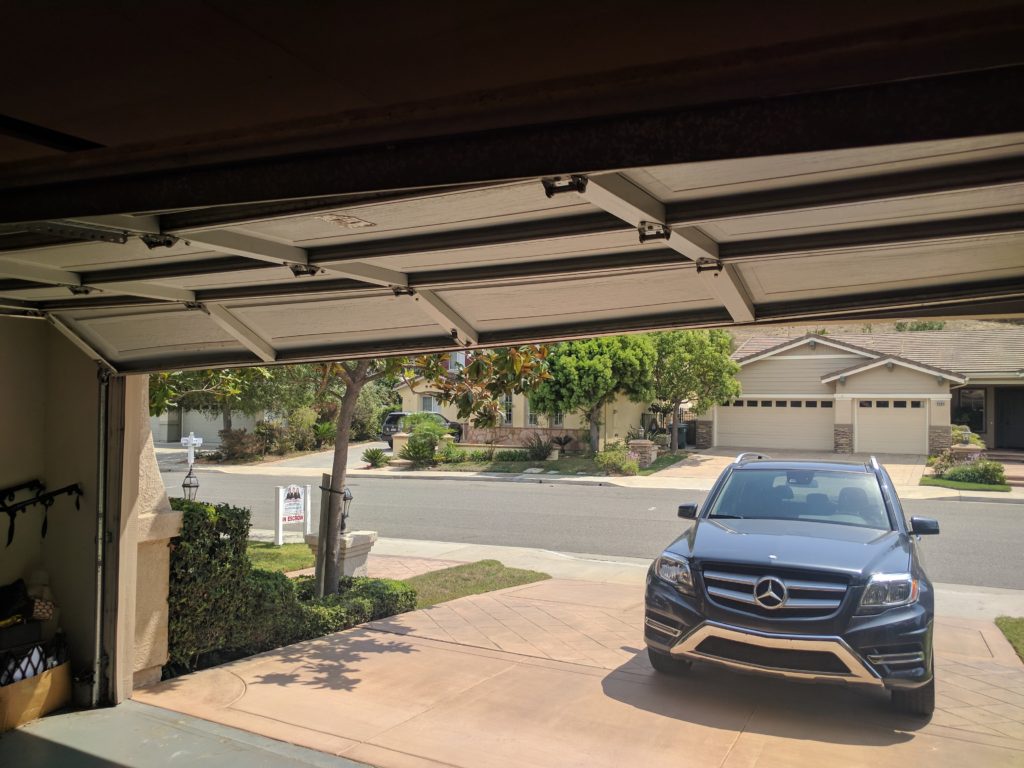 The Garage Door Doctor is your one-stop-shop for all your garage doors repair and garage door installation services in Ventura. We have in stock a wide range of attractive garage doors, motors and parts. We keep a large inventory located here in Ventura country. All our garage door employees are highly trained, competent and certified professionals committed to delivering quality Garage door service for complete customer satisfaction.
We manage a progressive company that takes pride in providing quality workforce along with true customer service. Using our unique strategy, we worked to distinguish ourselves in approaching our neighbors with unbeatable garage door repairs and installation in Ventura county.
The Garage Door Doctor is your one-stop-shop for all your garage doors repair and Installation services.

Clients That Trust Our Services