Garage Door Doc. Inc Mammoth Lakes CA 93546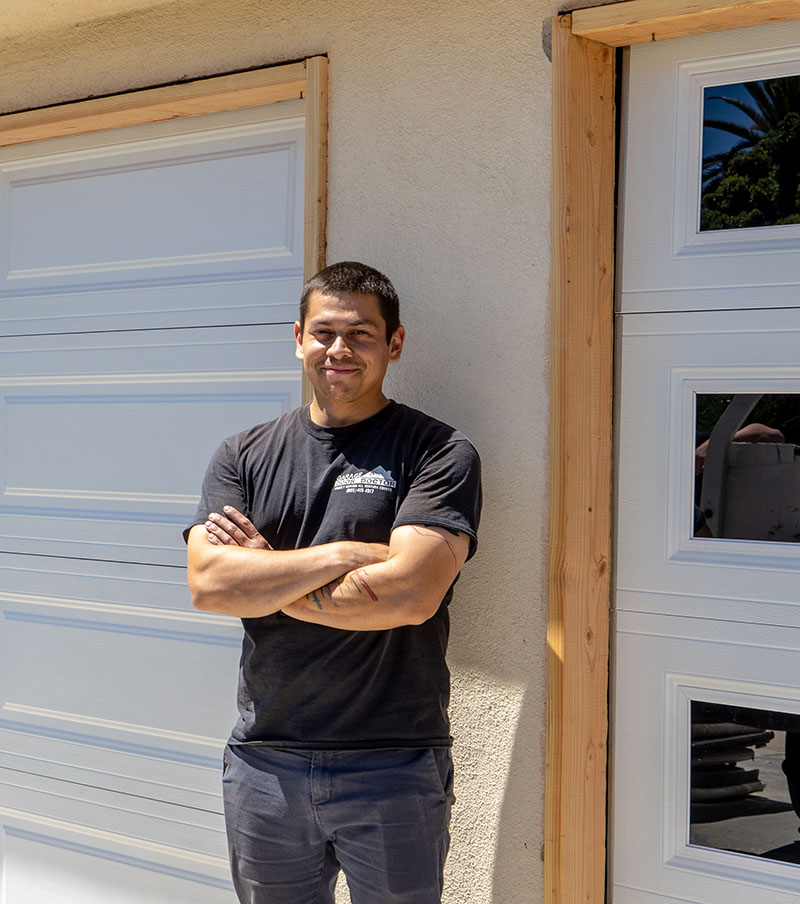 Here Are Some Of The Services We Offer.
Garage Door Springs Repair Service
Please know, that a broken garage door spring is dangerous, and a garage door with a broken spring — whether it is a torsion spring system, or extension spring system, should not be used. Install safety cables for extension springs. Those cables are there in case one of the garage door springs will break. In that case, the safety cables will try to minimize the damage that a broken spring, which is under a lot of tension, can cause.
You should know that not every garage door spring will fit any garage door. Many calculations were made, to fit the right spring for the overhead door, and using the wrong spring will end with a door that doesn't work, and can even be dangerous.
Garage Door Opener Repair Service
If your garage door is automated, and your garage door motor (Opener) is not working like it used to work; it does not always mean that the reason for that is a problem with the opener. The most lifting and lowering power is not coming from the opener but from the spring system. If one of the springs is broken, lose, or not adjust, it means that the spring system isn't doing its part in the lifting, and the opener need to do the garage door lifting instead of the damages spring and that what makes it seem like the problem is coming from the opener.
Garage Door Maintenance Service
If you think that your Garage Door Repair Services in all of Mono and Inyo Counties may have a problem, and you are not sure about it, please call us, and we will be happy to assist you free of charge. Do not ignore the problem, even if it is only a noisy garage door, a small problem will always grow to a bigger one, and the Garage Door Repair Services that you will eventually need will cost you much more time and money.
Don't just take it from us, Here is what our customers say about our company.
Read our reviews showcasing our customer's experience with our company, outlining our commitment to service and a happy customer. We are dedicated to customer feedback and reviews to listen to our customers and provide the best possible garage door service in Eagle and the entire Treasure Valley. We appreciate our customers taking the time to share their experiences and look forward to working with you.
Questions? Or Concerns? Just Looking For an Estimate?
We will try to get back to you as soon as possible. For faster response please don't hesitate, Call our office right now – 760-279-8234
Our Fields of Expertise
The Garage Door Doctor offers convenient in-home estimate appointments availability (24*7).You can easily Schedule an appointment by calling us at 760-279-8234 Visit Our reviews to see references from customers just like you.
Garage Door Doc.
We specailize in installing, servicing and repairing all kinds and types of garage doors. Please check out our reviews on Yelp of Google. We strive to make our customer happy. At Garage Door Doc Inc, our goal is to give you the best value for money. We only use parts that have a extened life and warranty all of our work.